$4,200 + Shipping (made to order)
Serenity
This entrance table with an Asian flare, is made entirely of Purple Heart and Curly Maple. Purple Heart, which originates from Central and Tropical South America, was used on the legs and "breadboard" ends of the tabletop.  These breadboards help keep the top flat, while still allowing seasonal movement of the tabletop. One may even hear a "pop" occasionally as this natural and normal movement occurs.
Curly Maple was used on the top, the aprons (curved portions under top) and stretchers (braces or supports between legs). The "curl" in Maple, sometimes referred to as figure, is very rare and only available in two percent of Maple trees.  The ellipse shaped recess could be used for keys or pocket change.
Construction of the joints are mortise and tenon — an extremely strong joint (total of 18); and sliding dovetail (total of six).  No screws, nails or other mechanical fasteners were used.
All species of wood are natural in color (no stains or dyes were used). This table has three coats of an oil and urethane mixture for protection. An occasional wipe down with a slightly damp rag (water) is all that is needed to clean. Always follow with a soft, dry towel after cleaning.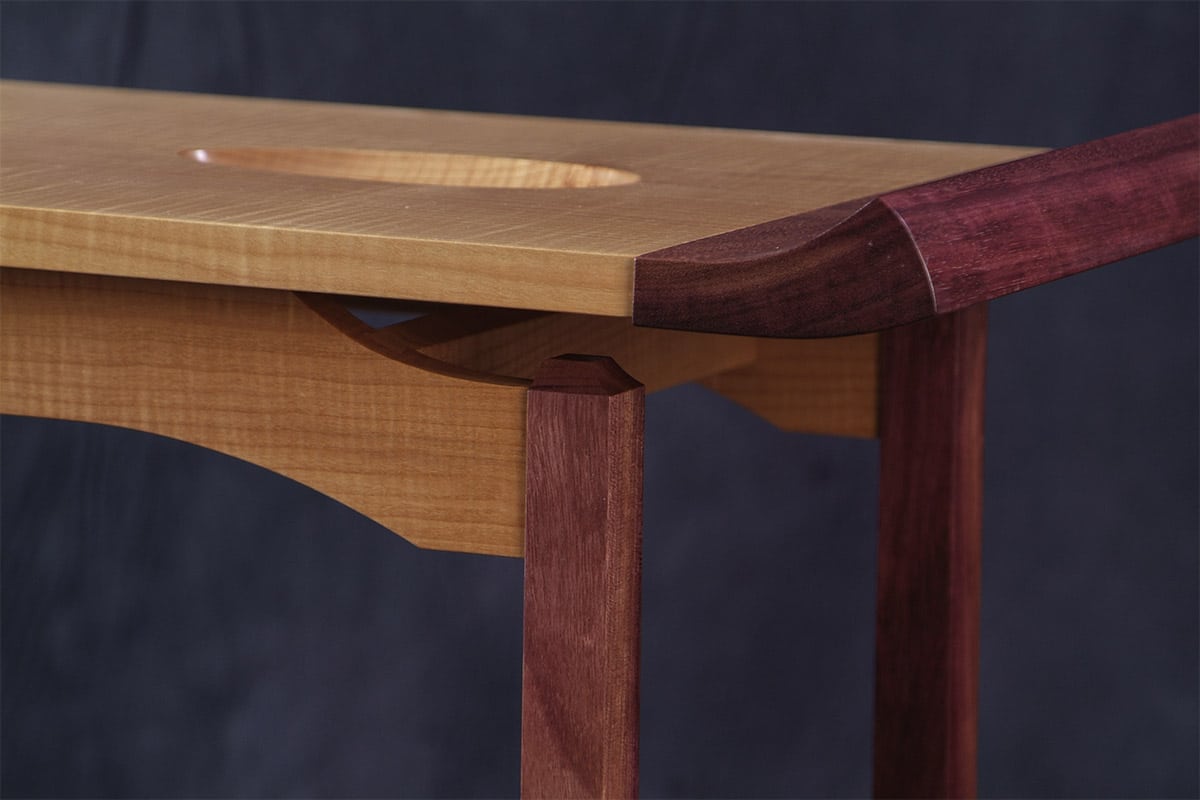 Custom Commissions
Do you have an idea for a custom piece you'd like to own?  Your imagination is my creation!  Let's work together to create the perfect piece destined to be a future family heirloom.
Gallery of Work
Take some time to look through the range of custom creations Ramon has brought to life.  Ramon calls his creations Functional Art because they are each a piece of art with a practical purpose.
Furniture Care
Quality, hand-made furniture is beautiful and durable. Caring for these future antiques today is an essential part in making tomorrow's heirloom. Ramon's furniture care page offers some tips to do just that.
Message Ramon
Get In touch. Ask Any Question or Start a Free Quote