Desk & Bookcase
The matching desk and bookcase are made of Cherry with a custom stain and boasts details of texture mixed with ultra smooth surfaces to create a unique and tactile feel that begs to be touched.  Soft close hinges that house heavy duty roll out drawers behind the doors with two secret drawers hidden in plain sight.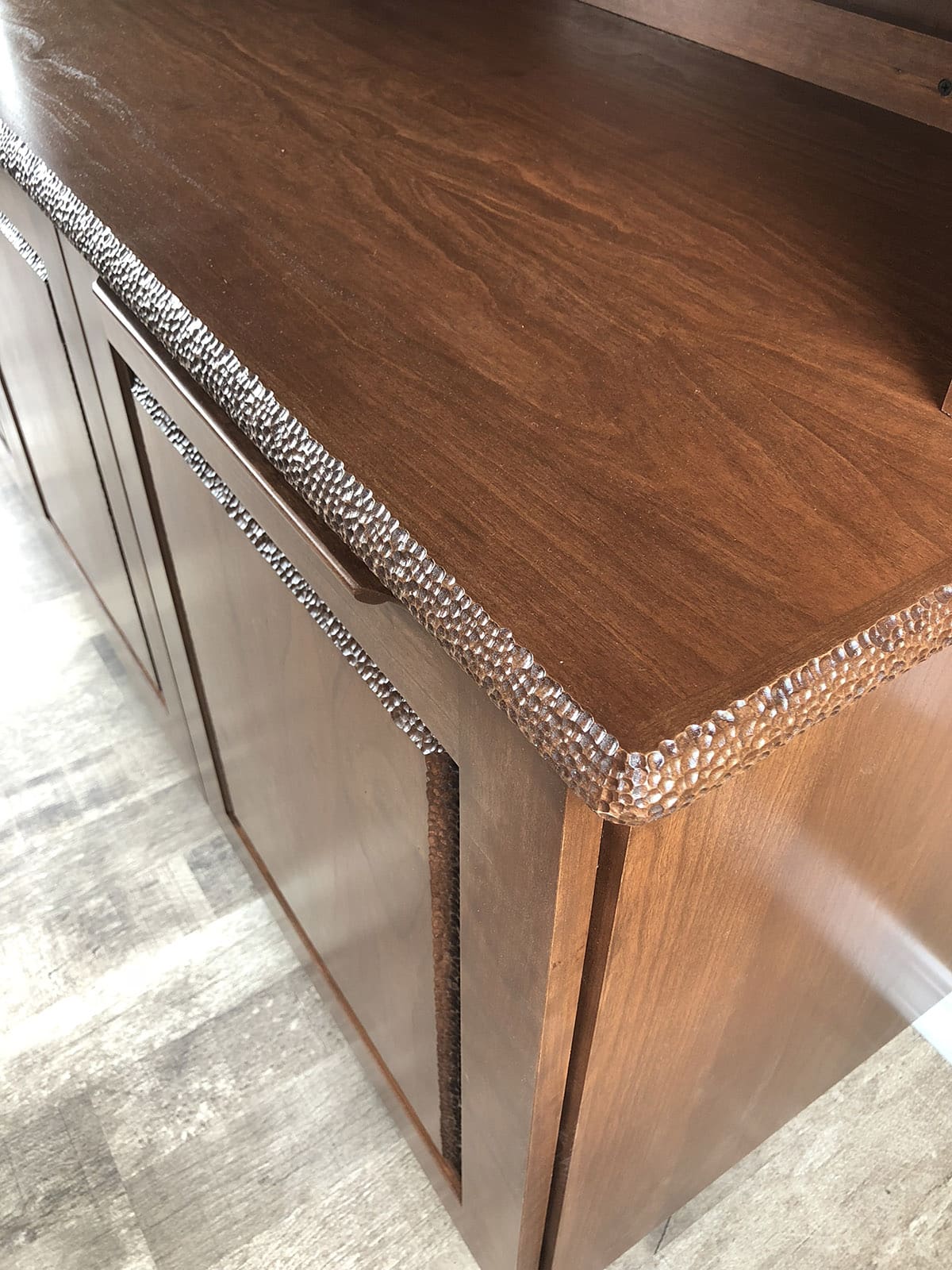 Custom Commissions
Do you have an idea for a custom piece you'd like to own?  Your imagination is my creation!  Let's work together to create the perfect piece destined to be a future family heirloom.
Gallery of Work
Take some time to look through the range of custom creations Ramon has brought to life.  Ramon calls his creations Functional Art because they are each a piece of art with a practical purpose.
Furniture Care
Quality, hand-made furniture is beautiful and durable. Caring for these future antiques today is an essential part in making tomorrow's heirloom. Ramon's furniture care page offers some tips to do just that.
Message Ramon
Get In touch. Ask Any Question or Start a Free Quote